John Paul II Foundation was established by the papal decree of 16 October 1981. It is a non-profit ecclesiastical organization that aims to support and realize the educational, scientific, cultural, religious and charitable initiatives associated with the pontificate of John Paul II.
It's activity has a subsidiary character with regard to the Polish nation and the Holy See.
The supreme authority over the Foundation is held by the Archbishop of Cracow, Marek Jędraszewski. Msgr. Paweł Ptasznik is the Chairman of the Administrative Council.
The seat of the Foundation is based in the Vatican. Its operation is possible due to the generosity of the benefactors from Poland and the whole world.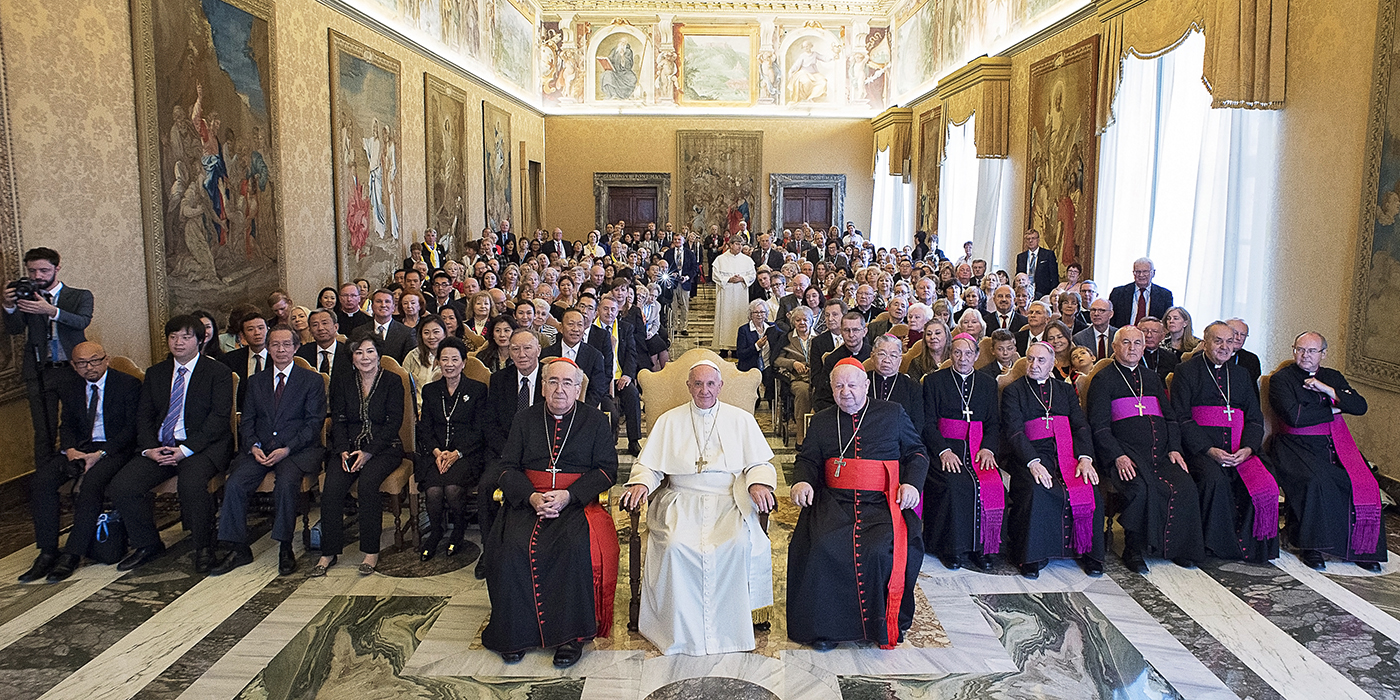 The Bodies of the FoundationThe Centre for Research and Documentation of the Pontificate in Rome
The Polish House in Rome
The Centre for Research and Documentation of the Pontificate in Rome
The House of John Paul II Foundation in Lublin for visiting students
48 Associations of the friends of the Foundation in 17 countries of the world
The aims of the activity
Caring for the preservation and development of the heritage of the pontificate
Documenting and studying, as well as propagating the teaching of John Paul II
Caring for the Polish pilgrims in Rome
Scholarships for students from Central and Eastern Europe countries
John Paul II Foundation is open to cooperation with organizations and institutions  that are committed to the promotion and exploration of the teaching of John Paul II in their environments and remain in union with the Holy See.
More on www.fjp2.com